English translation below.
Qu'il est loin le temps où l'on pouvait espérer croiser Cendrillon ou Donald au détour d'un chemin dans les parcs Disney, tailler une bavette et prendre une photo souvenir. Depuis une grosse décennie maintenant, c'est quasiment l'émeute dès qu'un personnage pointe le bout de son masque dans les allées. La photo avec les personnages étant gratuite (si vous avez pensé à prendre votre appareil photo), elle est carrément devenue le trophée qu'il faut ramener de Disneyland. Sans elle, c'est bien simple, votre beau frère Jean-Bernard ne manquera pas de vous faire comprendre que vous avez raté votre excursion familiale, puisque comme chacun sait, ce qu'il y a de vraiment ultime à Disneyland, ce n'est évidemment pas Big Thunder Mountain ou Pirates des Caraïbes, mais bien la photo de famille crispée en compagnie d'une princesse.
Toujours est-il que pour répondre à cette demande, des espaces entièrement dédiés aux meet n greets ont été conçus, et le dernier en date vient d'entrer en phase de tests au Magic Kingdom de Walt Disney World. Imagineering a même pensé à une storyline : vous venez rencontrer Mickey dans sa loge lors de son grand spectacle de magie. La thématisation est impeccable et pleine de clins d'oeil et de réferences à l'univers des parcs Disney.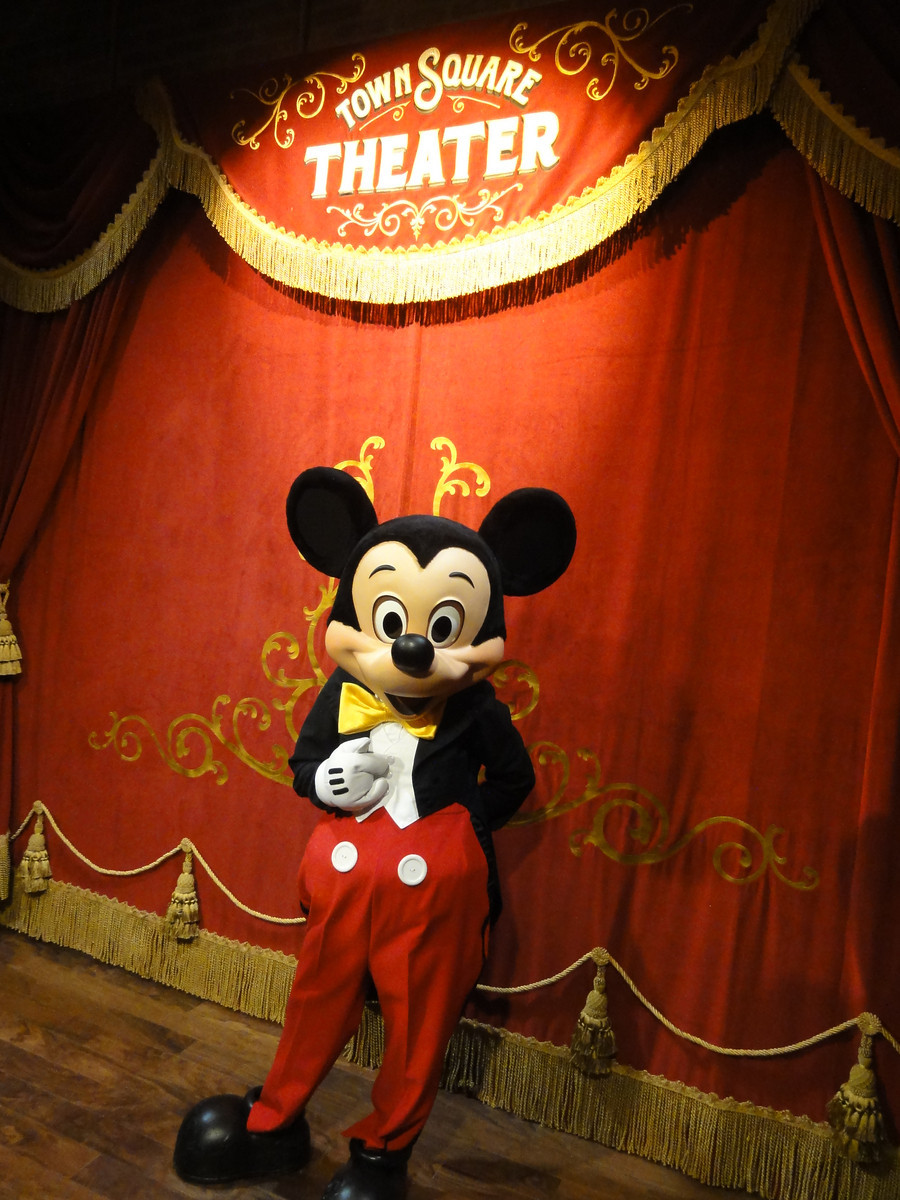 Notez les cadres qui prennent vie ou qui vous proposent un petit quiz sur les personnages. Ils démontrent à nouveau la volonté qu'à Disney de rendre l'expérience des files d'attentes plus interactives et donc moins ennuyeuses. Et rien que pour profiter décors et du soin apporté aux détails, je me taperais presque volontiers 4 heures de file pour rencontrer Mickey.
Vous pouvez aussi emprunter une autre file qui vous conduira à une rencontre avec les princesses. Et il faut croire que cette licence n'inspire pas du tout les Imagineers puisqu'elles se contenteront d'un grand espace de rencontres quasiment vide de décors. Désolé les filles.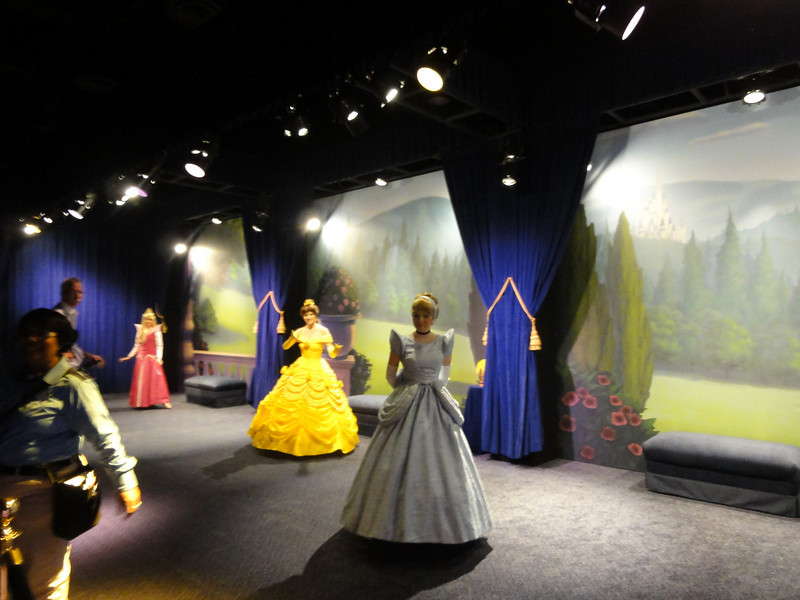 Petit tour du propriétaire, de l'entrée à la très jolie boutique précédant la sortie.
Videos:Inside the Magic & Wdwnewstoday.

Photos et compte rendu complet en images: WDWnewstoday.
A long time ago in Disney Parks, you could meet Cinderella or Donald Duck by chance in a path, have a nice little chat and of course take a picture of this priceless moment. But for a decade now, it's a mess when a character arrives. And because a picture with characters is free, it really has become the trophy you have to bring back from Disneyland. If you don't, your brother in law won't fail to tell you that you totally screwed up your family trip, because everybody knows that what's really great at Disney is not Big Thunder Mountain or Pirates of the Caribbean but an awkward family portrait with a princess.
Anyway, to answer that demand for meet n greets, especially designed areas have been created. And the latest just entered its soft opening phase in Walt Disney World's Magic Kingdom. Walt Disney Imagineering even added a storyline : you're coming to meet Mickey Mouse inside his dressing room for his magic show. The theming is impeccable and full of nice references to the Disney parks.
Look at these animated paintings, or the ones that ask you questions about characters you're about to meet. It shows once again Disney's will to make the queue line experience more interactive and therefore less boring. And just to enjoy the scenery and the attention to detail, maybe I could stand in line for countless hours to meet Mickey.
You can also take the other line to meet a bunch of princesses. And I guess they were not inspiring to the Imaginners, judging of this large space, almost empty of theming. Sorry girls.
The above video will show you a complete look , from the entrance to the very nice boutique that leads to the exit.
Video:Inside the Magic & Wdwnewstoday.
Pictures and complete photo coverage at WDWnewstoday.