English translation below.
Les tristes événements que rencontre le Japon depuis le 21 mars dernier donnent du fil à retordre à bien des niveaux à Oriental Land, la société qui gère Tokyo Disney Resort.
La première décision (un peu forcée par les événements, il est vrai) fut de fermer le resort tout entier, parcs, hôtels et centre de divertissement, afin de pouvoir vérifier la fiabilité des installations, et les réparer si besoin.
Il faut dire que les japonais avaient peut-être aussi d'autres chats à fouetter. Toujours est-il qu'une publicité fut diffusée en télévision pour avertir les foules que « Tokyo Disney Risotto » était fermé momentanément. Classe.
Après un mois de fermeture au public, le parc Tokyo Disneyland à rouvert ses portes au public (l'ouverture de Disney Sea n'est pas encore annoncée). L'épineuse question était de savoir s'il était décent de proposer aux gens de venir s'amuser alors que le pays entier est dans la tourmente, et que beaucoup de gens ont perdu leur maison ou leur famille dans la catastrophe.
Du coup la communication du parc a mis l'accent sur le fait que les japonais avaient besoin de se détendre en ces temps difficiles, et en outre que participer au redressement du pays tient du devoir citoyen… Sournois mais pas faux.
De tous les parcs Disney, ceux de Tokyo sont parmi les mieux entretenus. Aucun détail n'échappe à la maintenance afin d'éviter tout 'bad show'. Hors, ici Tokyo Disneyland a choisi de rouvrir ses portes en assumant complètement quelques bad shows pour la bonne cause.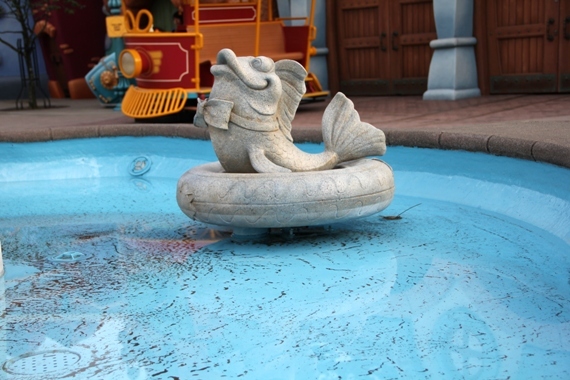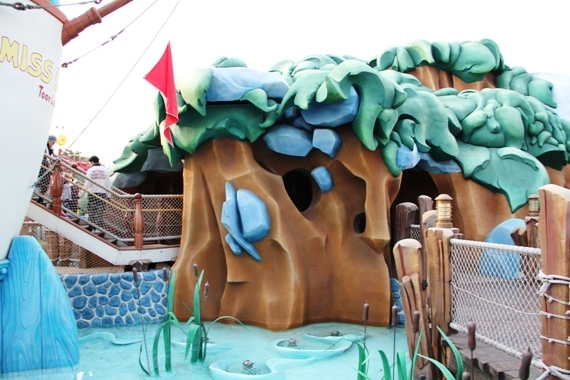 Pour des raisons d'économie d'énergie – une denrée particulièrement précieuse au Japon actuellement – quelques installations restent éteintes jusqu'à nouvel ordre, notamment les fontaines. Des messages d'avertissements ne manquent pas de l'expliquer aux visiteurs, sens du service à la japonaise oblige.
C'est peut être la seule fois que les Disneyfans ne hurleront pas au bad show. Profitez-en bien!
Photos : DeepDisney via Disney Magic Interactive.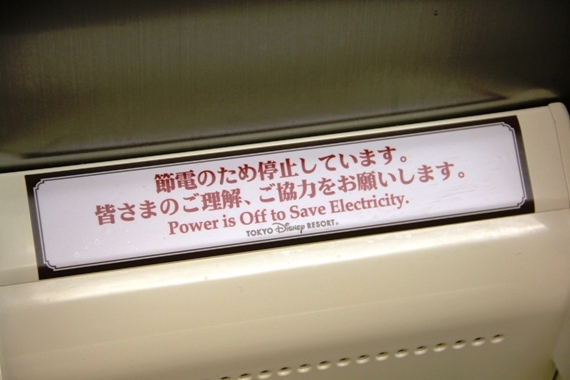 The sad events happening in Japan since march 21 give a hard time to Oriental Land, the company that manages Tokyo Disney Resort.
The first décision they made (somewhat forced by events to say the least) was to close the entire resort, parks, hotels and entertainement center in order to check the reliability of facilities, and repair where it's needed. And also, the Japanese would perhaps have other things to worry about.
Anyway, a commercial was aired on TV to notify the people that "Tokyo Disney Risotto" was temporarily closed. Well done.

http://www.youtube.com/watch?v=-YoBJ2fvtz4&feature=player_embedded
After a month of closure, Tokyo Disneyland reopened its doors (the opening of Disney Sea is not  announced yet). The tricky question was to know if it was decent to offer people to come have fun while the whole country is tormented, and many people lost their homes or family in the disaster. So the publicity of the park has focused on the fact that the Japanese need to relax during these tough times, and also on the fact that taking part in the country's recovery is part of the civic duty … Sneaky but not so false.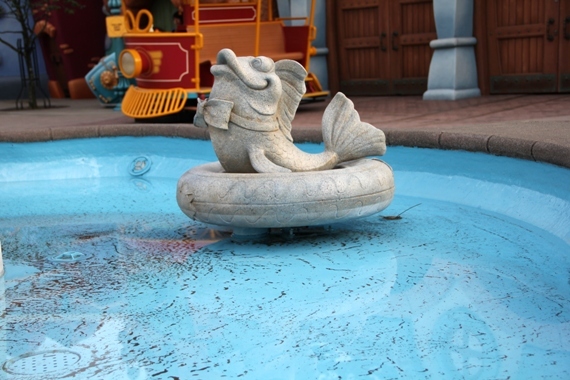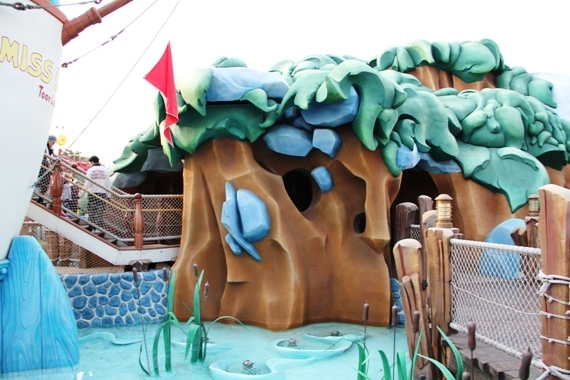 Of all the Disney parks, the ones in Tokyo are among the best maintained. No detail escapes the maintenance eye to avoid bad show. But Tokyo Disneyland has decided to reopen its doors by taking a few bad shows for a good cause. For reasons of energy conservation – a particularly valuable commodity in Japan today – some installations such as fountains are turned off on purpose.
Explanation messages are displayed to notice guests about this.
 That may be the only time in history Disneyfans does not complaint about bad show. So enjoy this moment!
Pictures : DeepDisney via Disney Magic Interactive.