In english Below.
Les reconstitutions d'attractions chez soi continuent d'avoir la côte, comme nous l'avions vu avec ces prodigieux WC inspirés du sous marin Nautilus, cet épatant home made Soarin' ou encore cette émission aux Etats Unis qui relooke votre jardin en parc Disney.
Cette fois, c'est le Rock'n'Roller Coaster parisien (enfin son lightshow) qui fait l'objet d'une reproduction miniature dans la chambre du décépiste Damien45. Voyons ce que ça donne.
Home made recreations of famous attractions definitely are on a roll these days. Earlier, we've seen this tremendous toilet inspired by Nautilus submarine, this splendid hand made soarin' and this tv show that gives your backyard a Disney park like makeover.
Today, Paris Rock'n'Roller Coaster (lightshow) gets the attention of french forum Disney Central Plaza member Damien45 who's currenty turning his bedroom into this famous attraction. Let's have a look !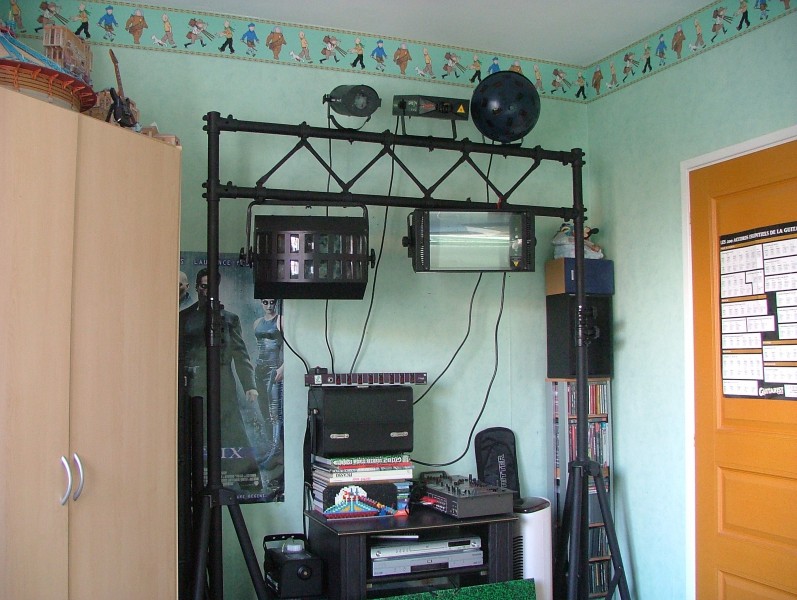 _____________________________________________________________________________ 
Cet article vous a plu? Suivez le Parc-O-Rama sur Facebook , Twitter  et Google + ou via notre fil RSS pour ne manquer aucun article!
Did you like this post? Follow Parc-O-Rama on Facebook , Twitter and Google + or our RSS feed to not miss any post!