Au départ ça partait d'une bonne intention. Cela avait d'ailleurs plutôt bien commencé.
Pour fêter les 5O ans de Disneyland en Californie, le parc avait mis en place une grande célébration étalée sur toute l'année 2005.  Au programme des festivités : une nouvelle parade au nom terriblement original, la « Parade of Dreams »,  "Remember . . . Dreams Come True" : un nouveau feu d'artifices, l'attraction Buzz Lightyear Astro Blasters, de nouveaux effets sur Space Mountain, la parade Bloc Party Bash et The Twilight Zone – Tower of terror à California Adventure ainsi qu'une expo sur les 50 ans de Disneyland. L'artillerie lourde en somme.
Bon, les dossiers de presse de l'époque ont aussi essayé de nous faire croire que les nouveautés d'autres parcs Disney qui ouvraient cette année là faisaient aussi partie de cette célébration « worldwide ». Genre Soarin à Epcot, ou Wishes à Disneyland Paris. Mais personne n'y a cru. Bien essayé.
Cela dit, la fête a fait un véritable carton et la fréquentation du parc a atteint des sommets.
Du coup, le management s'est dit qu'il fallait prolonger la fête deux ans avec une autre célébration intitulée « The Year of a Million Dreams ». Cette fois-ci, les employés du parcs choisissaient des visiteurs tout-à-fait-par-hasard pour peu que ce soit une famille de bon petits WASP avec enfants, et leur offraient leurs plus grands rêves (Disney) : du fast pass illimité à la nuit dans le Château. Il faut bien le reconnaître, cette fois encore le concept était bien trouvé. On fermera juste les yeux sur les visuels terriblement femme au foyer de banlieue américaine.
L'année suivante, nous avons assisté à une autre année à thème nettement moins affriolante : « What Will You Celebrate » , et cette année il y aura du « Let The Memories Begin » au menu.
En Europe, à Marne-la-Vallée, la direction de Disneyland Paris cherchait une façon attractive de marketer ses nouveaux investissements. Evidemment très inspirés par la campagne à succès des 50 ans de Disneyland, ils lancèrent à leur tour un très grand anniversaire étalé sur deux ans. Oui parce que l'investissement majeur, la Tour de la Terreur ne serait pas prête pour l'année anniversaire… En l'attendant, les Walt Disney Studios ont inauguré Crush Coaster et Cars Quatre Roues Rallye.
L'année des 15 ans de Disneyland Paris fut elle aussi un véritable succès. On a même cru à l'époque que les années noires de Disneyland Paris faisaient partie du passé. Grand LOL.
Et comme son grand frère californien depuis lors, DLP nous invente chaque année une nouvelle année thématique sensée occulter un manque cruel de nouveautés, en particulier dans le parc principal.
La « Fête Magique de Mickey », et le « Festival de la Nouvelle Génération » vont cette année laisser place à « L'Année des Moments Magiques » qui donnera lieu à l'installation de nouvelles photolocations. Génial ! Pour le détail, je vous conseille cet article sur Disney And More.

Ce qu'ils n'ont pas compris, c'est que ce qui rend un événement attractif est justement son caractère événementiel. Répété et usé jusqu'à la corde, il perd tout son sens. Sans compter que les gens ne sont pas (tous) (complètement) cons, et que quand il n'y a rien à fêter, crier SURPRIIISE !  n'a aucun intérêt.
Dans les faits, les années de ces célébrations ayant vraiment été un succès étaient celles où il y avait vraiment quelque chose à fêter, et surtout, où de nouvelles attractions avaient ouvert leurs portes.
Suis-je le seul à y voir un lien? Et à en avoir plus que marre de ces années à thèmes?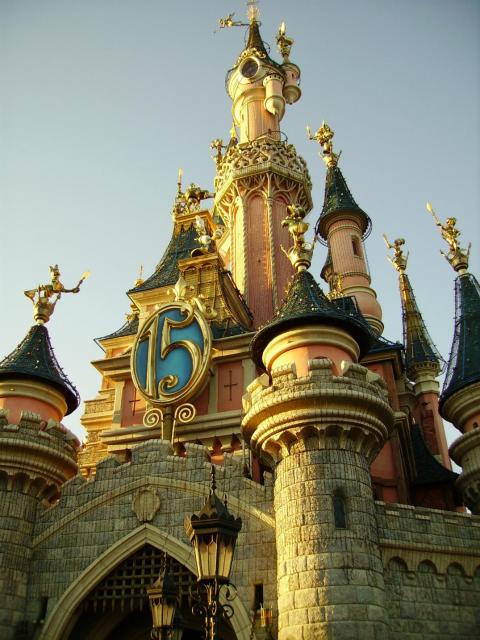 It all started from a good intention. Actually, it also started pretty well.
In order to celebrate Disneyland's 50th birthday, the park putted in place a huge celebration spread over the whole year 2005. Part of the festivities : a new parade very surprisingly called the "Parade of Dreams", a new night time spectacular "Remember… Dreams Come True", Buzz Lightyear Astro Blasters, new effects on Space Mountain, Bloc Party Bash parade and The Twilight Zone – Tower of terror in California Adventure, plus an exhibition based on the 50 first years of the original Disneyland. In fact some really good stuff.
Some press releases also tried to convince us that new additions to other Disney Parks were also part of this « worldwide » célébration. Like Soarin at Epcot, or Wishes in Disneyland Paris. But nobody was fool enough to believe that.
Anyway, the celebration was an instant hit and the park's attendance soared during the whole year.
As a result, the management tought that it might be a good idea to extand it two more years with another celebration called "The Year of a Million Dreams". This time you had the chance to be randomly picked by the cast members (if you happen to be a nice WASP family with children of course) and receive an unlimited fastpass or spend a night inside Sleeping Beauty Castle. I have to admit that it was a good idea. Just don't look at the campaign's terrible design, probably made by some american suburbia housewive.
One year later, there was this less sexy "What Will You Celebrate" season, and this year, we're having some "Let The Memories Begin" on the menu.
In Marne-La-Vallée, Disneyland Paris management was looking for an attractive way to advertise its new additions. Of course, they have got very interested in Disneyland's successful 50th birthday campaign, and decided to do celebrate DLP's 15th anniversary the same large scale way during two whole years. Why? Because The Twilight Zone – Tower of Terror aka the celebration's major investment would not be ready to open in time for the "real" anniversary year.
While waiting for this, the Walt Disney Studios park opened Crush's Coaster and Cars Quattre Roues Rallye.
Just like in Anaheim, DLP's 15th year was a huge success. At that time, some even believed that Disneyland Paris was not in trouble anymore. LOL.
And also just like in Anaheim, DLP now comes every year with a new themed year supposed to distract us from the real problem : the lack of new additions, at least in DLP's main gate.
"Mickey's Magical Party" and the "New Generation Festival" will this year make room for "The Year of Magical Moments" and its new photolocations! Great! For more details about this, take a look at this post from Disney And More.
What they don't get is this : an event is sexy because it happens sometimes. Not every time, or all the time. When an event takes place again and again, it just doesn't make any sense. Guests are not (all) (totally) stupid, and when there is nothing to celebrate, yelling SURPRIIISE! is just nonsense.
In fact, the most successful years of these celebrations were the ones with a real birthday to celebrate but more importantly, new additions and new rides.
Don't you think it's linked? And do you like, or not these themed years?