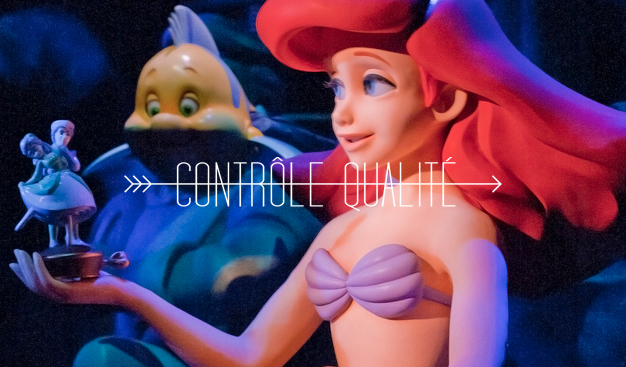 C'est aujourd'hui qu'ouvre The Little Mermaid – Ariel's Undersea Adventure à Disney California Adventure (DCA). Et comme l'attraction est en soft opening depuis une semaine, invitons Ariel à un petit Contrôle Qualité de rigueur.

Commençons par situer l'attraction dans son contexte.
Ariel's Undersea Adventure fait partie de la refonte musclée du second parc de Disneyland Resort en Californie. Pour rappel, cet énorme chantier comprenant également World of Color et bientôt Carsland (notamment) vise à rendre DCA un peu moins zoning industriel et un peu plus wouaw. Ce qui coûtera à la Walt Disney Company la coquette somme d'un milliard de dollars. Ah, si seulement elle pouvait être aussi généreuse avec l'orphelin Disneyland Paris et ses Walt Disney Hangars Studios, souffrant du même syndrome… Mais ce n'est pas le sujet du jour.