November has just started. What does it mean? You're already late on your Christmas shopping and you know it. But there's worse: you haven't given your family a list of all the glorious Disney park related stuff you need. And because you are a serious theme park nerd, how can your relatives know the super specific things you want under the Christmas tree, I mean really?
Don't panic though, you just landed on the only page on the Internet that features everything you want – all you have to do is forward this blog post to your mom and tell her you need everything on it. She'll dispatch every item to every person who owes you Christmas presents! Oh and if you happen to be that mom, welcome to our geeky community – I love your festive sweater Karen! Is it mohair or cashmere?
Anyway, make room to your shelves, here is my 2016 selection of the finest Disney theme park related merchandise. Also, make sure to visit the link at the end of this list to have a look at the same wishlist I did in the past. Merry consumerism
✴ 'Maps of the Disney Parks' book by Vanessa hunt, Kevin and Susan Neary ✴
This book is so new it's still fresh from the printer. It's a unique journey trough one of Disney's most underrated art pieces: theme park maps. From gorgeous art from the fifties in Anaheim, to the newest Shanghai Disneyland drawings, you're in for a one of a kind tour of all the Disney Parks around the world. Shop on Amazon.
---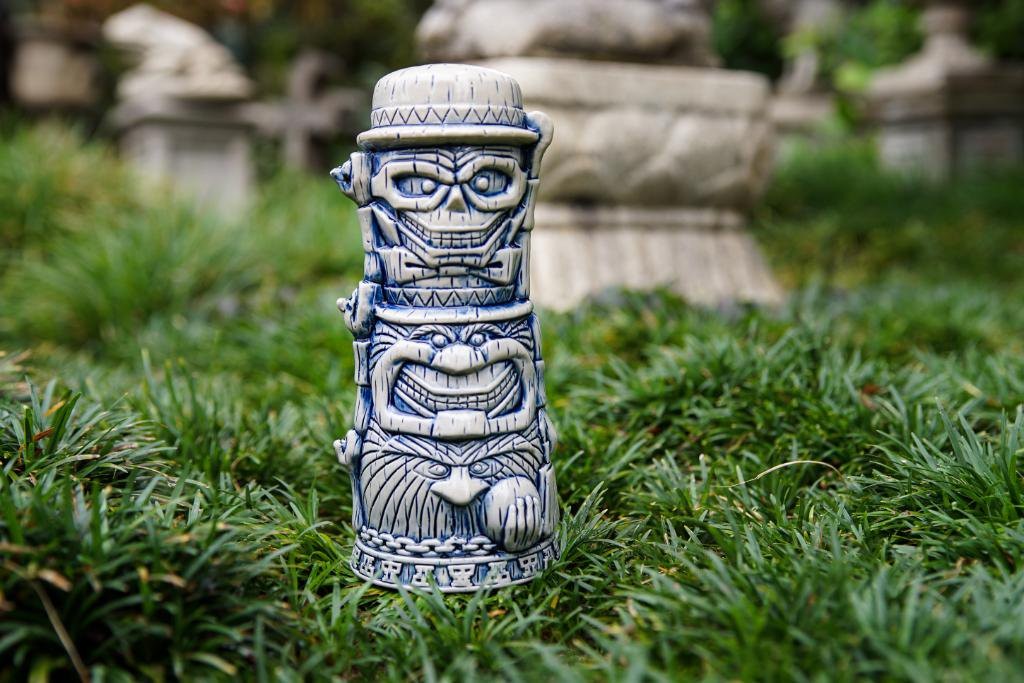 ✴ Grim Grinning Ghosts Tiki Mug ✴
Two Disneyland favorites just made the coolest thing you don't need, but absolutely want. Iconic Haunted Mansion characters Grim Grinning Ghosts and Trader Sam's Enchanted Tiki Bar just met in the form of this awesome mug. It's probably sold out already at Trader Sam's, so make sure to have a look and Ebay.
---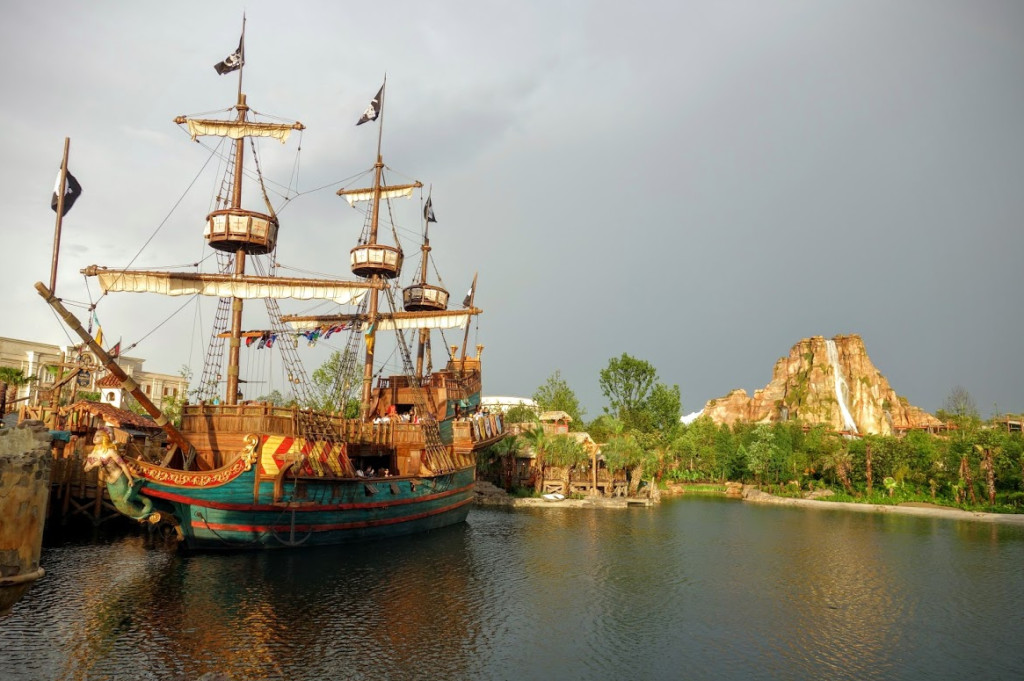 ✴ A trip to Shanghai Disneyland ✴
You may think it's too far away, too expensive to go, too huge, too much IP's, too Chinese (whatever this means)… But admit it, your heart wants to experience the delusion of grandeur of Shanghai Disneyland. You want to ride Tron's iconic Lightcycles in the glowing world of the Grid and above all, you would kill to sail underwater on Disney's most innovative and jaw dropping ride in years: Pirates of the Caribbean: Battle for the Sunken Treasure. Well good news: Christmas is an excellent crowd-funding opportunity to budget such a trip, just saying.
Alternatively, you can also read my extensive review and watch my video tour of this controversial but definitely brilliant theme park.
---
This slideshow requires JavaScript.
✴ Dave Perillo Disney Attraction Art ✴
If the walls of your living room need more Disney love than they already have, make sure to have a look at designer Dave Perillo's attraction posters made especially for the US Disney parks. Shop at DisneyStore.com
---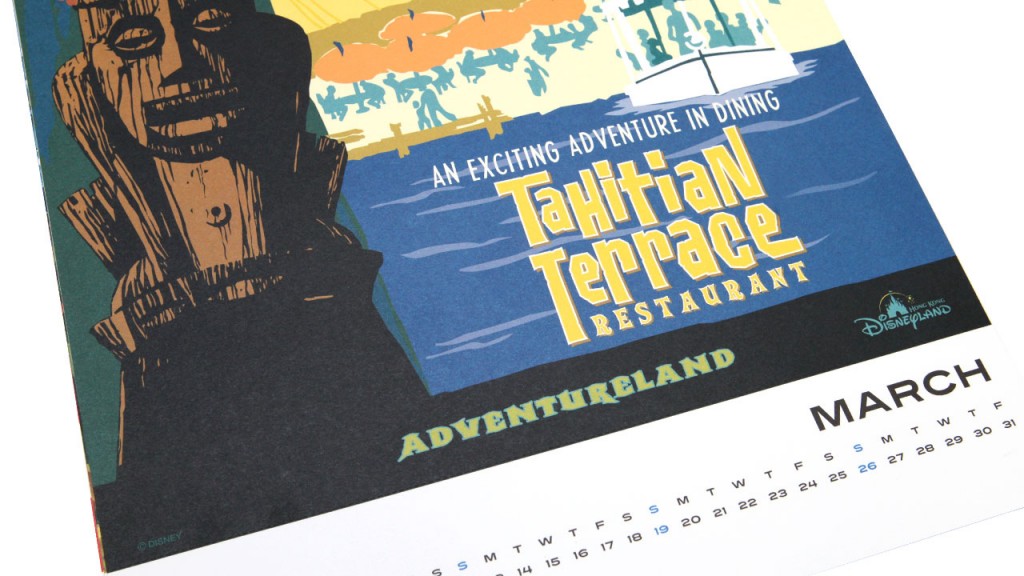 ✴ 2017 Disney Attraction Poster Calendar ✴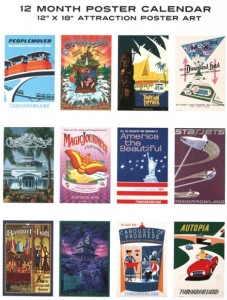 This fantastic calendar is your ultimate must have, because once the year is finished, you can cut the monthly calendar part from every page and frame these beautiful posters. This year's attraction poster lineup features icons like Splash Mountain, Phantom Manor, Carousel of Progress, but also rarities like Tahitian Terrace, Disneyland Hotel, Crystal Palace and even the so-ugly-it's-awesome Magic Journeys poster. Shop on Disneystore.com
---
✴ Disney Parks Vintage Christmas Collection ✴
What's wrong with getting Christmas home decoration for Christmas? For a couple of years, the US Disney parks started selling this lovely range of faux-vintage holiday items. Your inner Martha Stewart needs all of it, and you don't want her to be mad at you. Shop at Disneystore.com
---
✴ Imagineering Legend Marty Sklar Books ✴
Marty Sklar probably had the career of your dreams. He started at Disney during the fifties right before Disneyland opened, then he worked on a variety of projects such as the Tiki Room, It's a Small World, EPCOT Center, then he supervised the creation of  Tokyo Disneyland, Disney-MGM Studios, Disneyland Paris, Disney's Animal Kingdom, Disney California Adventure, Tokyo DisneySea, Walt Disney Studios Park and Hong Kong Disneyland. Oh and while doing this, he became president of Walt Disney Imagineering. So, these are, in my humble opinion, decent reasons to read his two books: 'Dream it, Do it!' and 'One Little Spark'. Shop at Amazon.com
---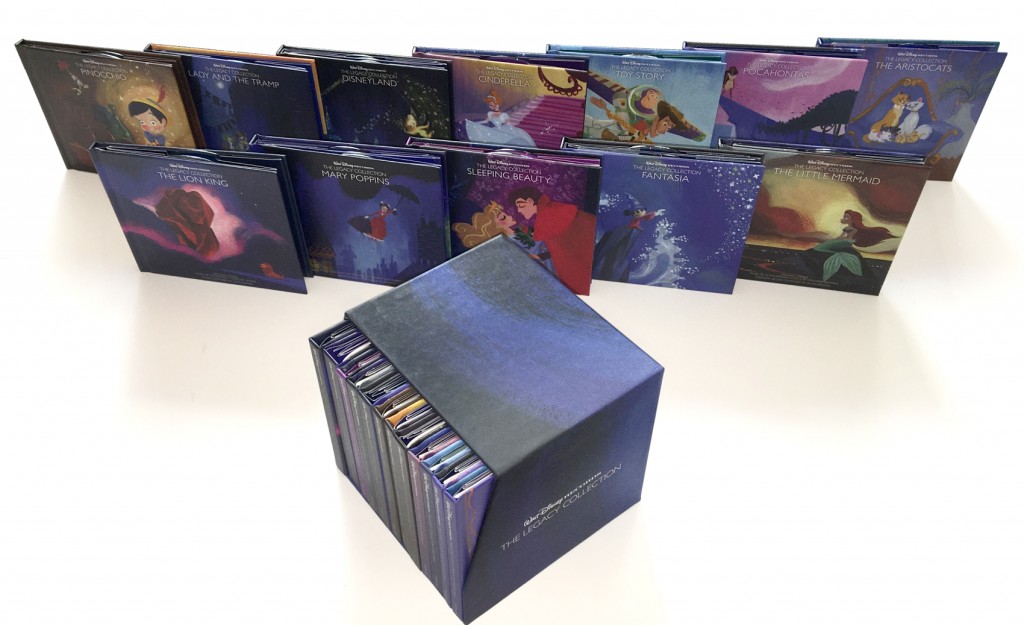 ✴ Walt Disney Records 'The Legacy Collection: Disneyland' ✴
I'm sure I don't need to tell you how Disney park soundtracks are carefully composed to help transporting us guests into fantasy environments. No other theme park company takes music as seriously as Disney. Some songs of this huge catalogue are now part of western world pop culture, like – you may like it or not – It's A Small World. To acknowledge theme park music as an important element of Disney music legacy, Walt Disney Record released a set of two CDs featuring all the classic tunes fromDisneyland (third set on the picture above). It's actually a part of The Legacy Collection, a comprehensive collection of the most iconic Disney film soundtracks. Shop at Amazon.com
---
✴ A Trip to Disneyland Paris 25th Anniversary ✴
Considering that the enfant terrible of all Disney parks has spent the past couple of years refurbishing everything they left aging, deteriorating and crumbling for twenty five years, it might be the perfect year to visit Disney's most romantic and spectacular castle park. The tremendous efforts made to fix Disney's last struggling branch are showing and there will be other specials to celebrate this milestone birthday. Read more about it in my post about DLP's 25th Anniversary.
---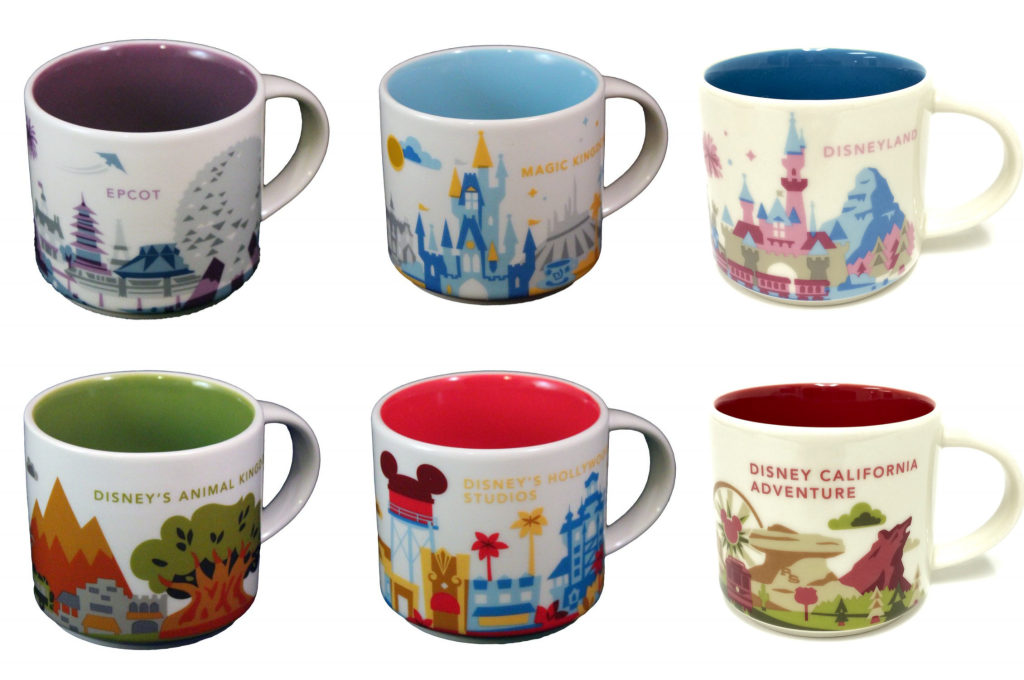 ✴ Starbucks Disney Parks Mugs ✴
Because you love theme parks, you're probably into other overpriced things too, like coffee. And when I say coffee I mean mainly-milk-and-sugar-in-a-white-and-green-paper-cup-with-a-hint-of-mid-range-coffee. Well good news, your two passions exist in the form of mugs! Designed by Starbucks Coffee, each of them represent a Disney park (from the US). Be careful when you shop online, these also exist as tiny Christmas tree ornament, as pictured below. But you also need those anyway. Shop on Ebay
---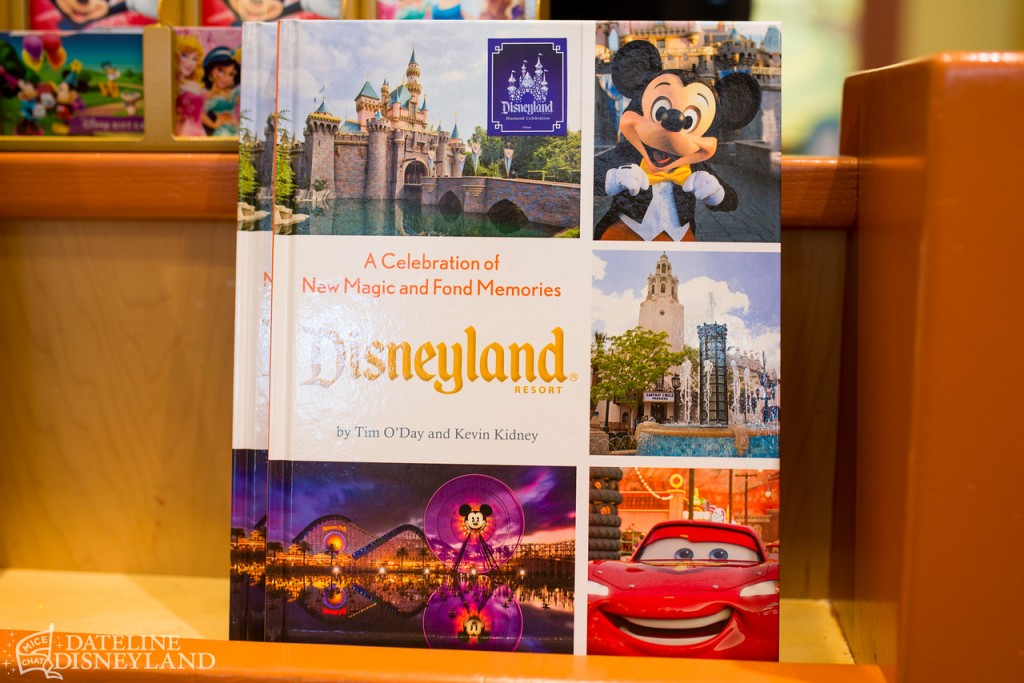 ✴ 'Disneyland: A Celebration of New Magic and Fond Memories' book ✴
This typical Disneyland souvenir book has been written by Tim O'Day and features some of designer Kevin Kidney's collection most cherished vintage collectibles. That alone is a good reason to need it, but the park pictures featured inside are beautiful. It celebrates the 60th anniversary of the world's first modern amusement park, and the recent completion of California Adventure's complete revamp. Your coffee table needs this lovely book. Shop at Amazon.com
---
✴ Fan-made Disney Park Merchandise ✴
Last but definitely not least, some talented fans have started creating and selling their own range of Disney park products and some of them look even better than most official merchandise sold in the parks. Make sure to have a look at my personal favorite designers on this post!
---
Okay there we are. Did you find something you'd like to see under your Christmas tree? If not, make sure to have a look at this Christmas Wishlist I made two years ago, it's filled with even more books, toys and goodies. Make sure to complete this list in the comments if I forgot something.
Merry Christmas everyone!