This year Disneyland Paris is celebrating its 25th anniversary. This is a big milestone so they're giving their guests a mixed bag of a programme as a gift: new parade, new stage shows and nighttime castle projection show, attraction updates and also the end of ✨Project Sparkle✨: a massive program aimed at refurbishing the whole resort after two decades of absolute neglect. As I'm not a specialist of theme park entertainment, I'll focus on attraction updates and refurbishments in general.
On Twitter I'm often poking fun at their overpromising use of « Exceeding Guest Expectations ». As this years marks the completion of ✨Project Sparkle✨'s first phase, let's find out if DLP did actually exceed my expectations with this big Quality Control review!
A bit of context first. To understand what's happening today at Disneyland Paris we have to travel back in time before EuroDisney even opened. In the late seventies, Disney was contacted by a Japanese company called Oriental Land to build a theme park in Tokyo. That would be Disney's very first attempt at opening a theme park outside of the US. Because it was a risky bet, Disney signed a deal that limited their investment in the soon to be Tokyo Disney Resort. But this licensing deal also greatly limited the profits for The Walt Disney Company. When it opened, Tokyo Disneyland turned out to be an insanely profitable Disney resort by all accounts, but Disney wasn't getting much money from this successful Tokyo outlet.
When Disney decided to open a new gate in Europe, they sure would not make the same mistake. The success of Tokyo was so huge that it seemed obvious that a Disney theme park in Europe would have the same instant glory and possibly be an even greater success if they made the park even more spectacular. So they made EuroDisney's size and scope even greater, with more details, more noble materials, more rich and complex architecture and signature attractions and lands. Oh and seven massive hotels too. They also created a complex financial system that would maximize profits for the Walt Disney Company, while limiting its investment and shares in the operating company. Pretty clever, Michael Eisner… but is it ?
Unfortunately Disney's initial previsions were way too optimistic. After a couple of years, Disneyland Paris was a commercial success: millions of people were visiting Disney's European flagship. But on the other hand the custom financial scheme and the fact they just built too much too soon made EuroDisney an unsustainable company, unable to make any profit. The financial debacle of Disneyland Paris was like a 20 years long news headline soap opera. A very bad one. Just like Russian dolls, new money problems kept coming every couple of years: from multiple employee restructuration (aka firing people) to the fact Disney had to build a second theme park on the cheap otherwise they would loose some parcels of land, as stated in the contract between Disney and the French government.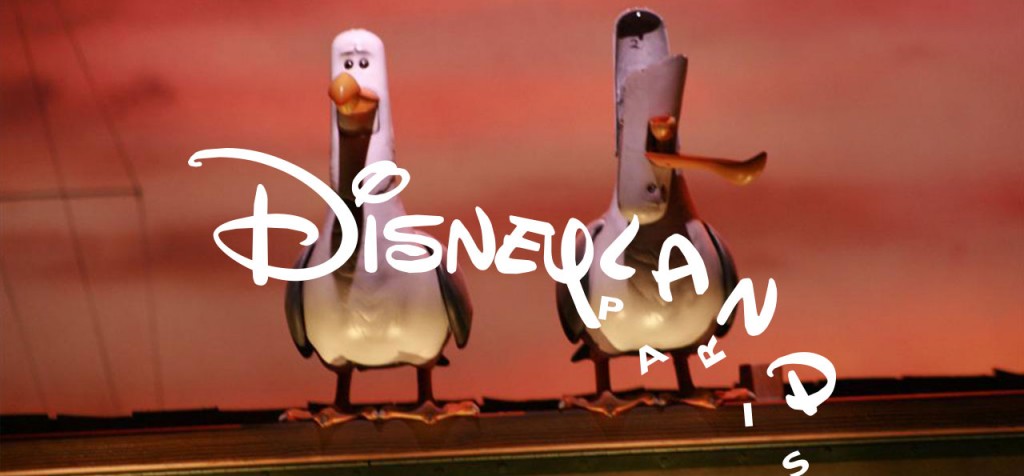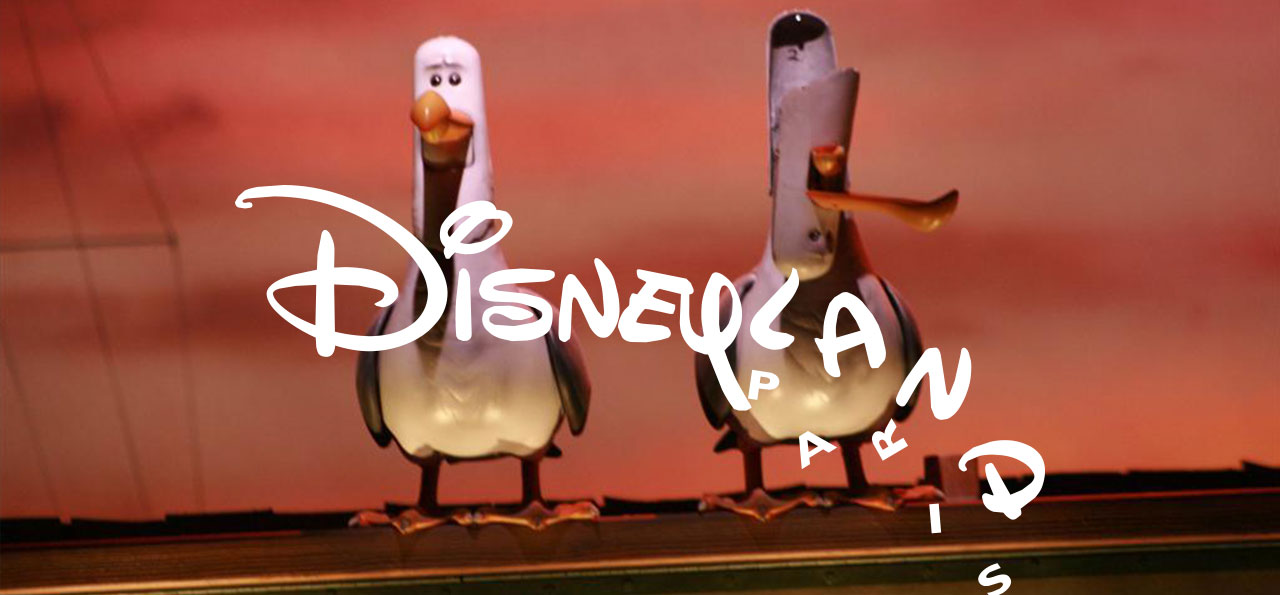 For about twenty years all these factors forced Disneyland Paris to cut costs everywhere it could to save money here and there. Maintenance and personnel was reduced to the strict minimum. Of course it had a negative impact on overall guest experience, despite being a super premium priced destination. The early 2010s marked the point where the Paris resort was in an disgraceful neglected condition, never seen before in any Disney park. Visiting the parks as a frequent returning guest was like holding a checklist where you could check most of the boxes when a piece of decor or effect was turned off, broken or literally falling appart. Rides broke down way more often and longer than any local park in Europe. Shows were canceled. Food was overpriced yet not tasty. Hotels were expensive yet outdated. Overall guest experience was low-range but admission ticket price was high enough to make you feel robbed. If you wonder why DLP always had a very low rate of returning guests, look no further.
Disneyland Paris' bad reputation reached such a critical point that The Walt Disney Company eventually decided to address the Paris situation a couple of years ago with an « Experience Enhancement Program » code-named ✨Project Sparkle✨ – because Disney parks can never be too gay. For the past three years, most attractions, lands, restaurants and hotels have been closed off entirely for months, sometimes an entire year, in order to bring back the world class standard Disney Parks are famous for. DLP's communication service also put a lot of effort to spread the word on these massive works. So, did these efforts pay off?
Big Tunder Mountain
The resort's most popular attraction now looks absolutely jaw-dropping. Vibrant colors, clean cut greenery, new whistle sound effects give the ride – and the entire land – more life than ever. Even the long extinct splashdown effect is back. The new, enhanced scene on the last lift complete with dynamite explosions, video mapping and smoke effect is a nice addition but it works too randomly at this time. The smoke effect, which is the most thrilling part of the finale is often missing. Most updated show elements are a success but the technical update, not so much: the frequent breakdown problem hasn't been fixed yet despite a complete upgrade of the ride's operating system. Although it's currently getting better, I wonder if BTM will ever be able to operate normally, without hours of interruption a couple of times a day.
The rest of Frontierland looks just as stunning. The « Rivers of the Far West » lake has been drained during the Big Thunder Mountain's one year long refurbishment and DLP took the opportunity to completely bring the infamous geysers back to life. Unfortunately all water and smoke effects were turned off when we visited but the rock work looks clean and more colorful than before. Elsewhere in the land, large pieces of architecture and facades have been refurbished from ground like Fort Comstock at Frontierland's main gate. Visiting it today makes it easy to forget how it was literally crumbling just one year ago. Frontierland is also the land where major works still must be completed on the next phase of ✨Project Sparkle✨, with a complete update on Phantom Manor (closing scheduled this fall for at least nine months) and we're still hoping that the Mark Twain steam boat will eventually be refurbished and will join the Molly Brown someday to bring back this ride to full hourly capacity instead of half capacity.
Adventure Isle
Adventure land's large island complex including La Cabane Des Robinsons, Skull Rock, Captain Hook's Galleon and two walkthroughs inside caves look better than ever before. The rock work that was once crumbling has been reshaped and repainted, dozens of water falls that were turned off for years are now fully functional and an amazing work has been done on lighting on the whole isle (and Adventureland in general) to make it look even more beautiful and tropical at night. Only one effect isn't working yet on La Cabane des Robinsons: the system that brings water up to the top of the house.
Deeper in Adventureland's jungle, the Indiana Jones and the Temple of Peril rollercoaster was among the first facilities to be entirely refurbished back in 2013. Even one portion of the track inversion that was cracked for many years was replaced. The Colonel Hathi Pizza Outpost restaurant still serves basic pizza but the recent refurbs even brought back the animatronic bird movements that were missing for almost a decade.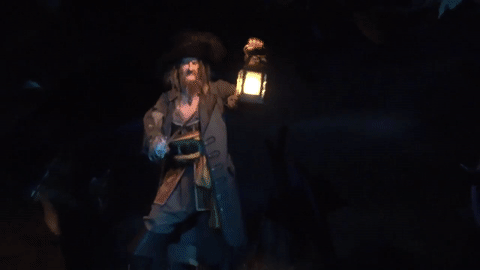 Pirates of the Caribbean
There was so much work to do on this dark ride that DLP did split its refurbishment in 2 x 6 months over two years. The amount of non working effects was sky rocketing on this one and riding it had become a sad experience. Now all effects are back on, except for a couple like one of the two moving chains next the lift. All animatronics are back to life, from elaborate, fast moving human figures to smaller, single-movement ones like chickens, or the famous fireflies. Like all major refurbishments of the program, POTC got an overhaul of it's audio and lighting system (to LED lights) and the ride was enhanced with more lifelike effects such as neat fire and moonlight projections here and there. You can now clearly understand what the characters are saying. Some voiceover tracks have been especially recorded for this refurbishment. The attention to detail is solid, and it makes it the most beautiful and comprehensive refurbishment of ✨Project Sparkle✨.
Besides the ride's technical update, Pirates of the Caribbean also got some show improvements. First, one of the duelists was changed into a female character, and the Bride Auction scene has been modified into something less sexist and awkwardly fucked up. Instead of selling the Redhead character, she's now a pirate whose other male pirates are envious of her gun collection. Two stronger depiction of what women can be is an important change when you think about all these woman and little girls riding POTC where the very few female characters they could relate to were either being sold like an object or rape victims. Yay. Now they finally are just as badass as men, as women are in real life. Great job!
Characters from the Pirates film franchise were also added: Two Jack Sparrow animatronic figures and one of Barbossa – whose movement are impressively fluid. Some don't like the addition of the film characters at all, just like the changes mentioned above, but I think these additions are 100% leggit: for most people now, the film franchise is your introduction to the world of POTC, not the ride. And you expect to see the characters from the movies on the ride. More importantly these additions have been done right, in a non intrusive way.
My absolute favorite new addition however is not the new animatronics but the dramatic opening during the lift, with the projections of Davy Jones, Barbossa and Black Beard on a fog screen atop the lift and this super cool/scary/loud organ music, reminiscent of Davy Jones playing organ alone on his ship. Simple but very efficient. It's giving me shivers just writing about it. Brilliant!
I'd say the only downside of this refurb is the use of the (great) POTC movie music themes across a larger part of Adventureland. It just doesn't fit the 'fantasy pirate' theme of Adventure Isle near Skull Rock and Captain Hook's Galleon. Limiting the use of the movies soundtrack to the outside portion of the attraction's queue line would make the area feel more cohesive in my opinion.
Over in Fantasyland, most of the focus was rolled out on It's A Small World. It reopened last year after a technical update with an new, more vivid color scheme on the facade replacing the very 90's pastel color scheme. I still don't have any interest in IASW but at least the exterior looks neat and more contemporary than before. I really love this change. The technical update however promised that most animatronic dolls would be replaced and it hasn't been done so far. Also, there has been works too on the ever popular (and overcrowded) Peter Pan's Flight. Despite DLP's communication department efforts advertising the ride's refurbishment, the only show updates besides a well needed fresh coat of black light paint are a couple of video projection effects here and there. It sure does plusses the attraction but it's still a very small show addition. Maybe I wished they would import bigger media-based features from the Shanghai Disneyland version.
In fact all my attention in Fantasyland was attracted by the cleanliness of the pools, ponds and rivers across the land. Not that it is now 100% crystal clear but all of Disneyland Paris water features used to be filthy brownish green and it did't fit the picture perfect, gorgeous and romantic utopia that Fantasyland is supposed to be. And it's not just in Fantasyland. Water features and pools from Discoveryland, Sleeping Beauty Castle and Fantasia Gardens in front of the Disneyland Hotel finally got a water so clear you'd just like to dive into it and play water polo for the rest of the afternoon as long as there will be no Splash Mountain in Disneyland Paris. Clean water features may sound like a small detail but I think it makes a lot of difference on the unconscious overall feeling you have visiting Disneyland Paris. It's just clean. It means that someone cares. And that quality matches the expensive admission ticket.
In Discoveryland, a lot of things have changed too. Mainly, a lot of floor portions of pathways have been replaced for pavement, a material that is more sustainable, easier and cheaper to maintain on the long run. It's not just in Discoveryland by the way. This floor replacement is slowly but surely reaching most parts of the resort, from Adventureland Arabian area to It's A Small World to Pirates of the Caribbean to the amazing Fantasia Gardens. All new pavements are even carefully selected to fit the theme of their various locations. Wow. Back to Discoveryland. All largest show buildings got a fresh, well deserved coat of paint (Space Mountain, Videopolis, Star Tours), nighttime lighting has been fixed and improved, including a super neat lava effect in the volcanic ponds at the entrance of the land. Discoveryland got it's vibrant colors back and it just looks stunning. Even the kinetic features on top of Orbitron are rotating again. Unbelievable just a couple of years ago.
Star Tours – L'aventure Continue
This one wasn't new to me because I had the chance to ride the updated simulator ride already in the US parks. As Star Tours experts explain better than me, the new version has sort of lost the joyful chaos of the original queue line but I wouldn't say it's now less fun or immersive than before. Just a different vibe. I must say I'm not a huge fan of this specific type of simulator ride: I think it became outdated these days where media simulation on theme park rides is just one component among a larger range of technical features. Think about any Universal attraction, from the thrilling Spider-man to the spectacular Gringotts (read my review of Diagon Alley here). However, Walt Disney Imagineering did draw the best out of this technology, as dated as it is. The mastered 3D and the smooth moves of the simulator cabin really make a difference and make the experience more enjoyable if you are subject to motion sickness. Hopefully the next update will make the media look less like video game graphics and more like the actual films.
Hyperspace Mountain
A new decade, a new unnecessary Space Mountain overlay in Paris! Sigh. Ok let's be clear: this new iteration is less painful than the dreadful Mission 2. Literally, because the iconic rollercoaster has new smoother trains including a new type of restraints. Also, a lot of media featuring Star Wars spaceships battling, and – surprise! – you're in the middle of the battle, for an unknown reason. Unfortunately, the screens where these spaceships are projected are all super obvious (you can literally see a large, not dark enough rectangle around every spaceship projection) and the illusion doesn't work quite well.
I can't tell about the soundtrack because there was no sound on our train, which made our ride a totally odd experience. This dome was entirely scilent. It's quite frustrating that such an important part of the experience seems to be so hard to make work and maintain after 2 x 6 months of refurbishment. Especially considering the use of the iconic Star Wars score from John Williams. Speaking of trains, the new design is reminiscent of steampunk style and obviously doesn't fit with Star Wars. But even weirder is the fact that these new steampunk trains don't fit either with the original Space Mountain and Discoveryland cohesive design, graphics and color scheme. The only good thing however is that these trains, as tacky looking as they are, are an indication that the original steampunk theme should come back one day. But when? After a Gardians of the Galaxy and Frozen overlay? Also, if the look of the new trains are any indication of the aesthetics of the ride when it's finally « Back to the Moon », that's just not a good sign. These new trains are just missing the mark.
This brings us to Main Street, USA where all buildings and facades look as the park had just opened in 1992. It's hard to believe that just a couple of years ago, so many lightbulbs were missing at night and DLP even had to put safety nets on Main Street facades because these were falling apart. Safety! Freaking! Nets! Main Street Station looks especially fierce since last years refurbishment. Of course it would look even greater without the tacky temporary decorations for the 25th birthday, Christmas, Halloween, Spring or whatever ugly local mall sign comes next. The only sign I'll tolerate on Main Street Station is the one celebrating the ongoing buyout by The Walt Disney Company.
Because that's what it's actually all about, even thought the refurbishment program started three years ago and the buyout is just about to be finalized. For the past several years, The Walt Disney company injected billions of euros multiple times, for various refurbishment and new addition projects. But the cost of ✨Project Sparkle✨ alone is estimated between € 1.2 and 2 billions  . While it's a bit bittersweet that so much money is being spend on fixing decades of neglect instead of building marvels like Indiana Jones Adventure, Mystic Manor or Radiator Springs Racers, I think it's a good and necessary thing. Sort of an unpopular decision that had to be made. And when they're done fixing DLP, we can't wait for new attractions in the main park. Not much actually new has been added for the past 20 years and as stunning as it looks today, Disneyland Park has become kind of boring.
In fact DLP is fixing so much stuff that it's almost impossible to make it a complete list here. Other areas have greatly improved over the past couple of years: countless character meet n greet popped up everywhere and they're better organized; various stage shows returned as well and the feedback from guests is solid; overall cleanliness has made a tremendous improvement, food is finally getting tastier and some in-park bars are currently being tested for those who wish for more beverage options than basic soft-drinks ordered at a counter service restaurant. Even smaller things have improved, like signage with an appropriate and cohesive use of graphics and fonts that match the themed environment – DLP used to display simple photocopied sheets here and there in the past. Ew. Yes they've come a long way.
For two decades, DLP relied too much on the power of its brand and IPs to attract people. Now Disneyland paris seems on the right track to become the premium destination it aims to become and offer an experience on par with the super expensive price tag. The only remaining area of improvement to me is Merchandise. DLP attraction-based items are almost entirely a thing of the past. While there have been some efforts a couple of years ago importing merchandise from the US resorts, the current offer still seems to be targeting only the core demographics of DLP. But not everyone likes generic (at best) Disney toys you can find pretty much everywhere outside a Disney Park. I wish Disneyland Paris was collaborating more with independent illustrators or graphic designers to offer more variety and higher end quality. As long as they won't, I'll keep saving my money while visiting the parks to spend it online on better fan-made merchandise.
The only question is: will day to day maintenance be increased after this massive refurbishment program? Will there still be eagle-eyed team members to spot and report anything wrong when the Experience Enhancement Program will be over? More importantly will the upkeep budgets be dramatically increased to fix and refurbish things faster and more efficiently than before? These are questions that Disneyland Paris hasn't answered yet. For now, upkeep sure has dramatically improved but not everything is working full time yet. Some animatronics, water, smoke and fire effects still seem unstable at this moment. Despite some of these were refurbished during the Experience Enhancement Program.  As usual actions will tell more than a post on DLP's (very interesting) corporate communication blog. Only time will tell.
Meanwhile, let's all cheer up watching this lovely video of DLP cast members getting ready and celebrating the 25th anniversary grand celebration back in April. The new energy that Disneyland Paris CEO Catherine Powell is giving to thousands of team members is really showing. I think it was a great idea to invite everyone to the party: it's their anniversary too after all. The difference Cast Members make every day to our guest experience is a major key to a successful visit at Disney. Their job is no easy task and you can feel a lot of progress as well among a increasing majority of dedicated cast members. Kudos CMs!
As the future of the cursed child of all Disney parks never looked as bright, let's all wish a happy 25th anniversary Disneyland Paris!
Thanks to Kris Van de Sande for the amazing pictures!
Bonus: Make sure to listen to the Rien que d'y penser podcast episode where I was invited as a guest to discuss Disneyland Paris Experience Enhancement Program – in French. Thanks to hosts Naglaglasson and Eparcurien for having me on the show! Make sure to follow the show on Twitter too: @Rienquedypenser.