IN ENGLISH BELOW.
C'est un GO Sport? L'entrée de la salle de gym de Barbie? Non. C'est bien la boutique Disney Fashion du Disney Village à Disneyland Paris, dont la réhabilitation vient de s'achever. A l'intérieur uniquement. Vu de l'extérieur, cette boutique de fringues à la mode (à Marne-la-Vallée) a du mal à cacher le thème de la boutique qui occupait les lieux auparavant.
On immagine bien que l'ouverture imminente du grand magasin World of Disney donnera lieu dans les années à venir à un grand jeu de chaises musicales au Disney Village (une boutique LEGO semble se confirmer), et que DLP n'a peut-être pas envie d'investir trop d'argent d'ici là, mais quand-même. En attendant c'est dommage. Et d'un laid. Et d'un cheap.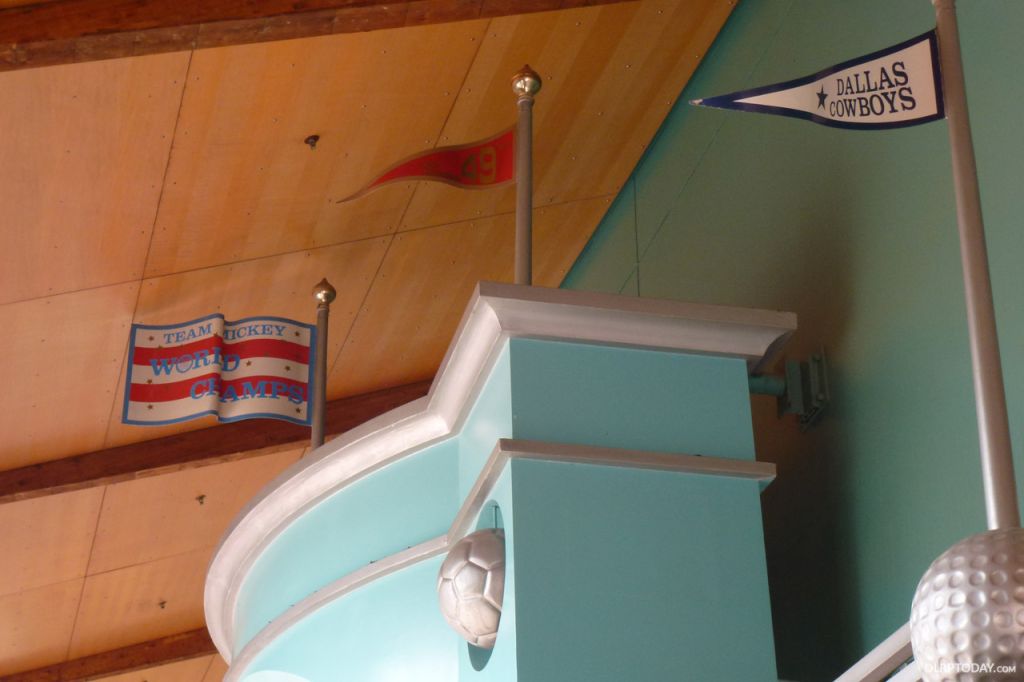 Is this your local sports apparel store? The entrance of Barbie's gym? Nope. This is the freshly rehabilitated Disney Fashion boutique at the Disney Village, Disneyland Paris. But only the inside of the store was renovated. From the outside, this fashion clothing boutique can hardly hide the shop's former theme.
Of course I can imagine that with the upcoming opening of the big World of Disney store, the Disney Village will soon become a huge game of musical chairs, shopping edition (a LEGO boutique appears to be confirmed) and DLP maybe don't want to spend too much money before it happens. But it's still a pity. And ugly. And cheap.